Chemical Peels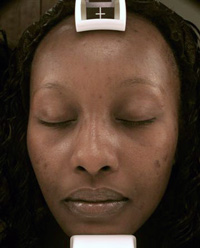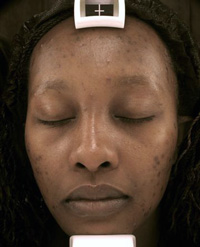 Chemical peeling is a great way to help improve the appearance of your skin. It is commonly used in the treatment of acne, scarring, irregular pigmentation and sun damage changes such as fine lines under the eyes and around the mouth, age spots and dull, coarse texture. During a chemical peel, the chemical solution is applied to the skin surface which leads to very superficial peeling of the skin after several days. The newer skin that develops is smoother and less wrinkled. A series of chemical peel treatments is recommended based on the conditions being treated. Chemical peels are performed on the face, neck or hands. The treatments are very well tolerated and can be very relaxing. Very light chemical peels are referred to as facials. Deeper chemical peels have been largely replaced with the more reliable laser peels. Please contact us for an evaluation or more information.
Glycolic Acid Peels
MedSpa clients regularly request glycolic acid peels. When performed by our aesthetic staff, a series of glycolic acid peels with increasing strength leads to profound improvements in acne, rough sun damaged skin, and irregular skin color. Clients also observe softening of fine lines and wrinkles is also observed. Our client's satisfaction is even greater when glycolic acid peels are combined with effective home therapy or other MedSpa rejuvenation procedures such as BOTOX® Cosmetic, skin fillers, microdermabrasion or laser treatments.
Salicylic Acid Peels
This is our MedSpa's most popular superficial chemical peel. A series of salicylic acid peels alone or in combination with effective home topical therapy is very effective for all skin types in treatment of acne, melasma, and signs of aging. The more oil soluble qualities of salicylic acid allow it to penetrate the oil glands a little better, making it popular for acne-prone skin. Usually, a series of six salicylic acid chemical peels is most effective.