Cosmetic Products
LATISSE™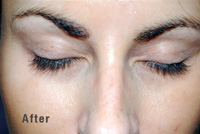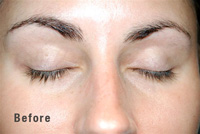 LATISSE solution is a prescription treatment for hypotrichosis (inadequate or not enough eyelashes). It is used to grow eyelashes, making them longer, thicker and darker.
LATISSE is believed to affect the growth (anagen) phase of the eyelash hair cycle in two ways. First, it increases the length of this phase. Second, it increases the number of hairs in this growth phase. Our patients see the best results when they use LATISSE for 16 weeks. Following the initial regimen, we typically adjust the usage to maintain the desired effect. Contact us for more information.
Clarisonic®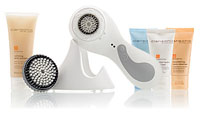 Clarisonic is the sonic technology proven to gently, yet effectively loosen dirt and oil to clear your pores. The Clarisonic Skin Care Brush uses a patented sonic frequency of more than 300 movements per second to clean, soften and smooth your skin. In just 60 seconds a day, the Clarisonic micro-massage action cleans more than twice as effectively as manual cleansing.
In addition to cleaner skin with the Clarisonic, you will notice a reduction in the appearance of pores, improved skin tone, a reduction in the appearance of fine lines and wrinkles, and improved absorption of serums and moisturizers. Clarisonic is the sonic revolution that delivers clear, soft, smooth and younger-looking skin. The way you cleanse and care for your skin will never be the same.
SkinCeuticals®
We are pleased to feature physician-recommended SkinCeuticals products in our MedSpa. This brand is customizable for each of our clients, and is backed with significant scientific data. Whether used for moisturizing, skin repair or prevention of sun damage, SkinCeuticals has reliable technology incorporated into each of their many products. We look forward to helping you integrate these products into your skin care regimen. Please visit the MedSpa or contact us for more information.

VivierSkin®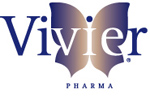 This line of dermatologist-recommended skin care products is a favorite in the MedSpa. VivierSkin products are very customizable and easily integrated into the therapy of many skin conditions such as acne, rosacea, sun damage or dry skin. We will be happy to assist you in developing an effective skin care regimen in our MedSpa which may include VivierSkin products. Please visit the MedSpa or contact us for more information.