Appointments and Cancellations
Appointments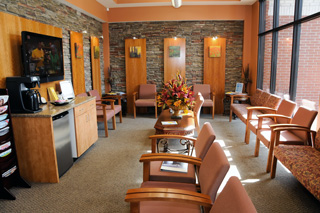 Office hours for appointment scheduling are from 8:00 am to 4:00 pm Monday through Thursday and 8:00 am until 11:00 am on Friday. We will try to accommodate your needs to the best of our ability. If you have a condition or suspicious skin spot that requires immediate attention, please explain this to the receptionist. Plan to arrive 15-20 minutes early for your first visit.
Please avoid wearing makeup or body lotions as this can interfere with a detailed examination.
Due to limitations imposed by insurance plans, we will address your primary complaints and questions regarding any necessary treatments or procedures.
Evaluation of additional dermatology problems may require an additional appointment.
Some medical, surgical and cosmetic treatments or procedures may require another appointment.
Some medical treatments and surgical procedures require pre-approval by insurance plans.
We realize that your time is important, too, and we do our best to stay on schedule.
Cancellations
We understand that sometimes appointments must be changed due to inconvenience or illness. If you are unable to keep your appointment, please call our office as soon as possible. A patient who is late for an appointment may need to be rescheduled. Patients who miss several appointments without cancellation may be charged a fee. This charge will not be covered by insurance plans.